Survival of the Fittest is the seventh episode of the fourth season and the 47th overall episode of Mistresses.
Alec threatens for full custody of Vivian, sending Karen into a panic. April and Marc find a condom in Lucy's jacket, forcing April to give "the talk." Kate doesn't tell Joss and Harry about her new boyfriend, as it could have serious recuperations. Joss' actions put Jonathan's nephew in the hospital and later causes tension in her and Harry's relationship.
As listed on IMDb
Main cast
Co-starring
Ed Quinn as Alec
Navid Negahban as Jonathan Amadi
Micky Shiloah as Reza
Alanna Masterson as Lydia
Hilty Bowen as Sofia
Amanda Brooks as Faith
Romi Dias as Elaine
Niles Fitch as Noel
Livia Treviño as Nurse
Kevin McCorkle as Dr. Dwight (uncredited)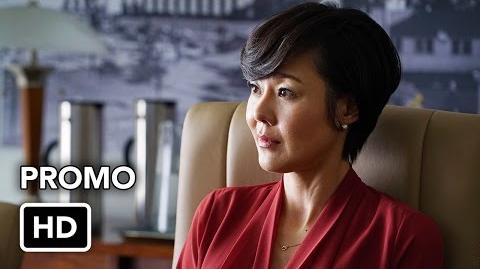 Promotional gallery
Edit
Ad blocker interference detected!
Wikia is a free-to-use site that makes money from advertising. We have a modified experience for viewers using ad blockers

Wikia is not accessible if you've made further modifications. Remove the custom ad blocker rule(s) and the page will load as expected.